Homepage Redesign Concept for Joe Friel
Finding inspiration in every stroke, pedal, and step! Shoutout to the incredible sports coaches who shape us into champions. But today, I want to give a special shoutout to the legendary Joe Friel and his masterpiece, "The Triathlete's Training Bible." This book has been my guiding light on this exhilarating triathlon journey, helping me decode the secrets of efficient training, mindset mastery, and relentless determination.
Coach Joe Friel, you're a true mentor! Your words ignited my passion and turned every hurdle into a stepping stone. From open water swims to grueling bike rides and heart-pounding runs.
Coach Joe! I did a redesign concept of your website to capture the essence of your expertise and create a hub where aspiring triathletes worldwide can gather, learn, and thrive together to show how thankful I am from all the learnings I had from your book.
Here's to the coaches who shape us and to the visionaries who empower us. Let's keep pushing boundaries, breaking limits, and thanking those who light our path!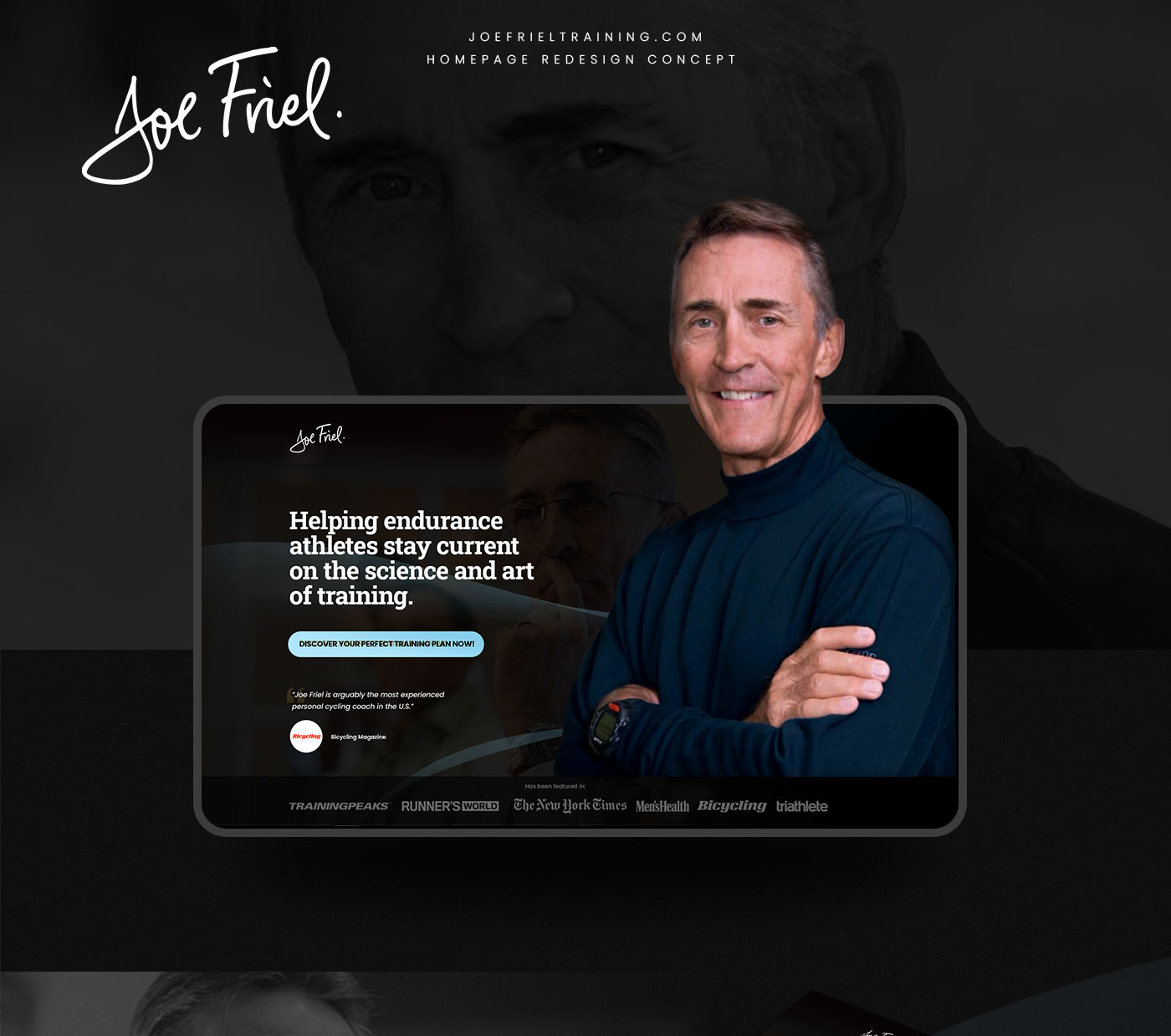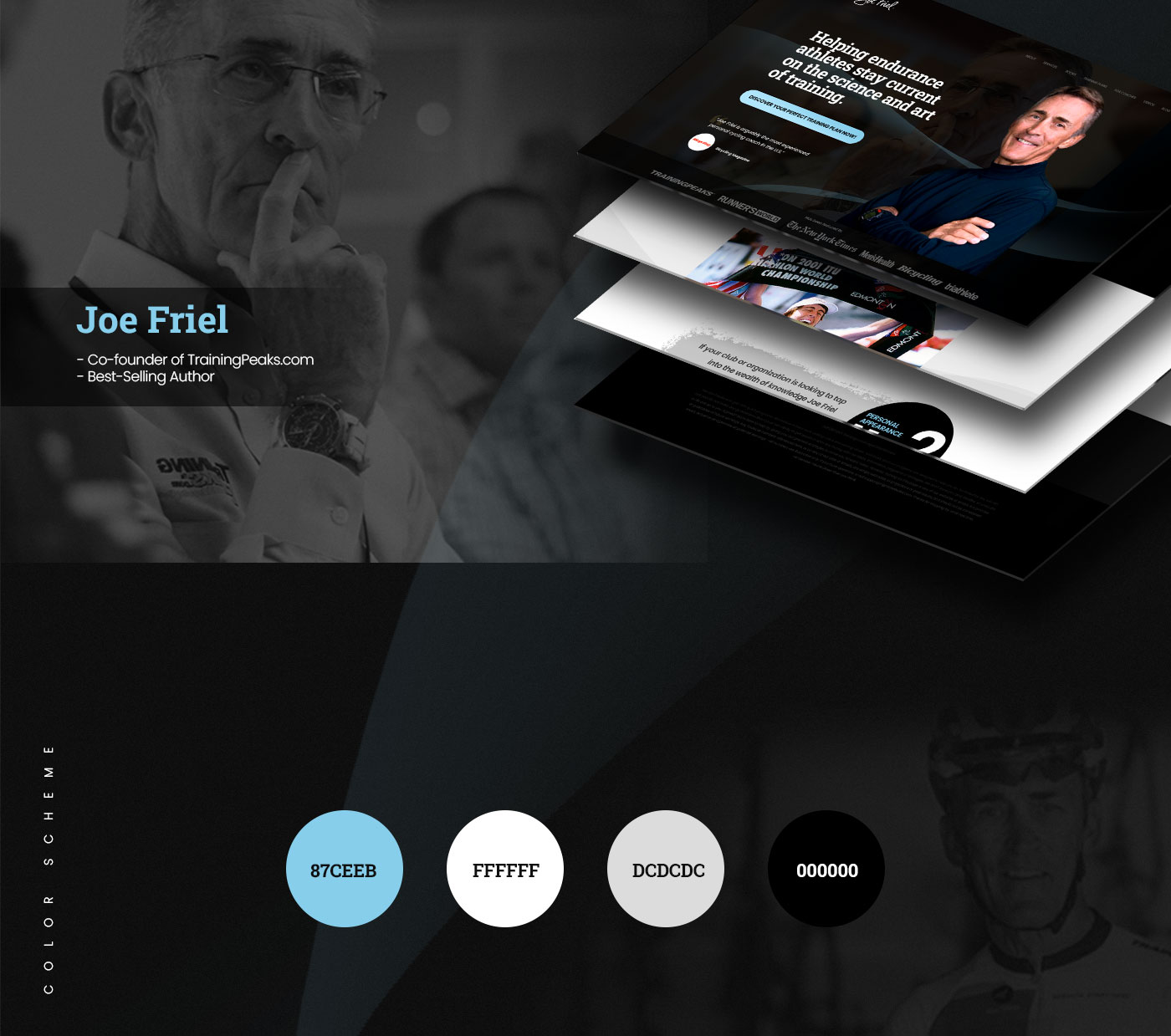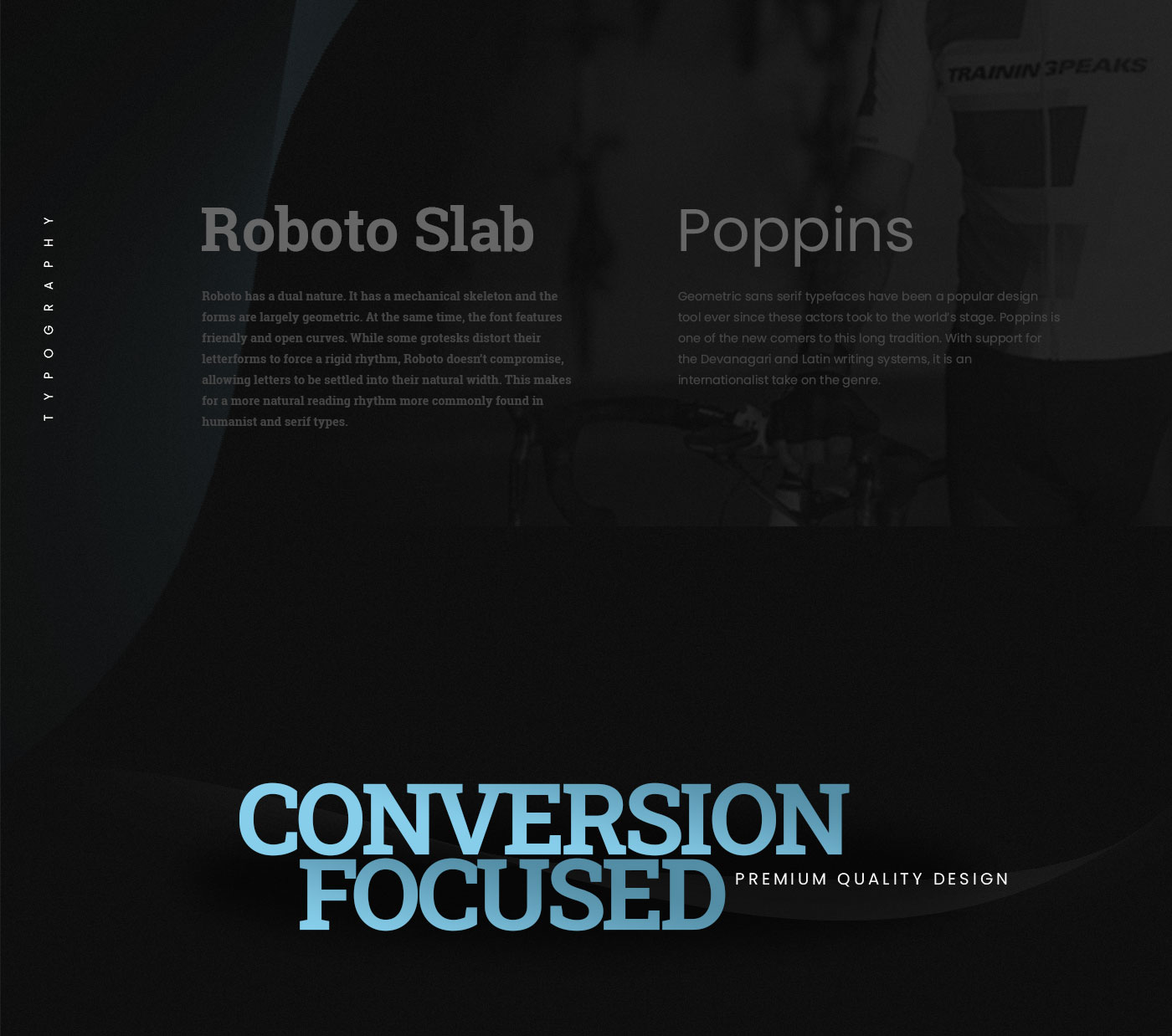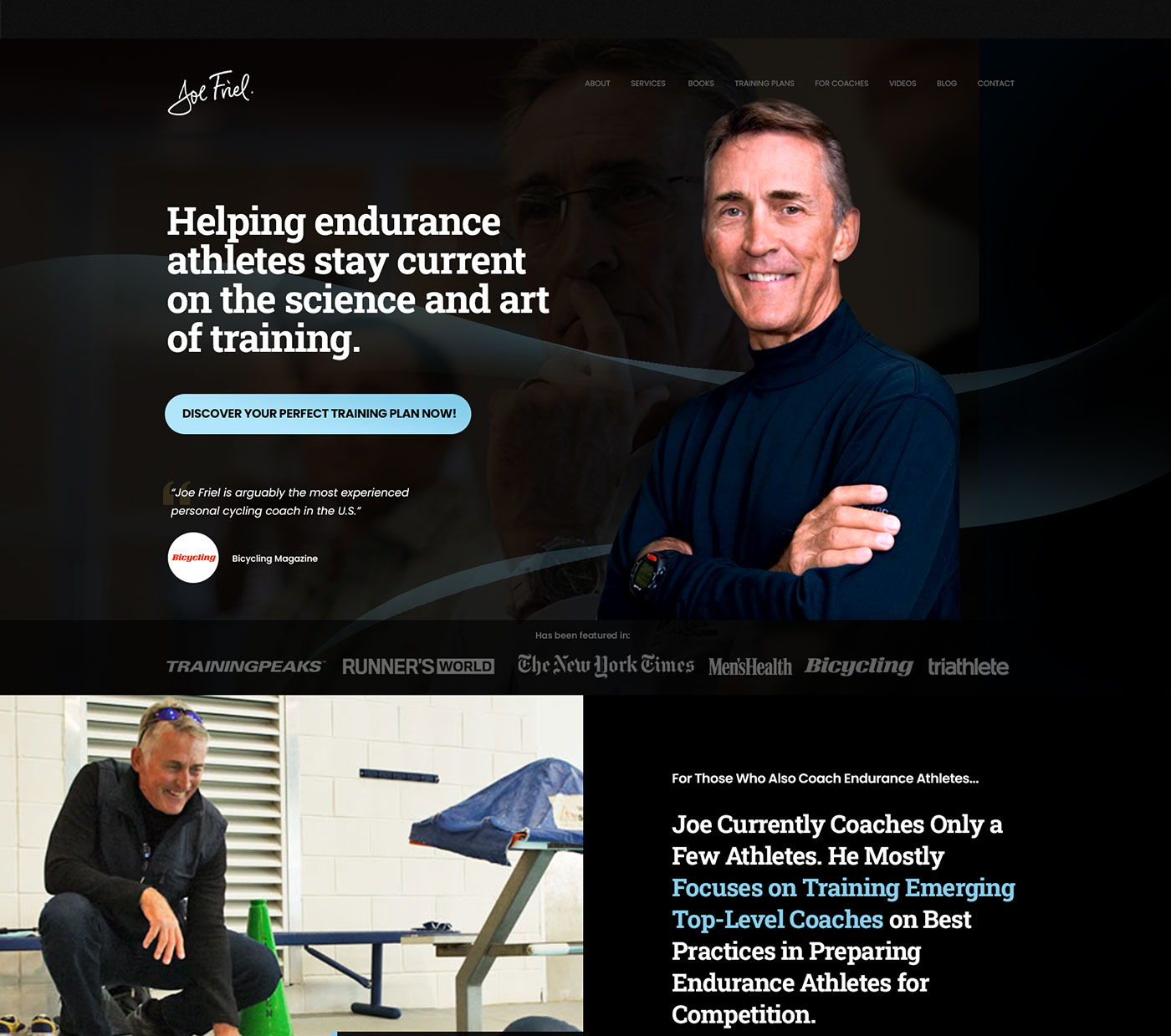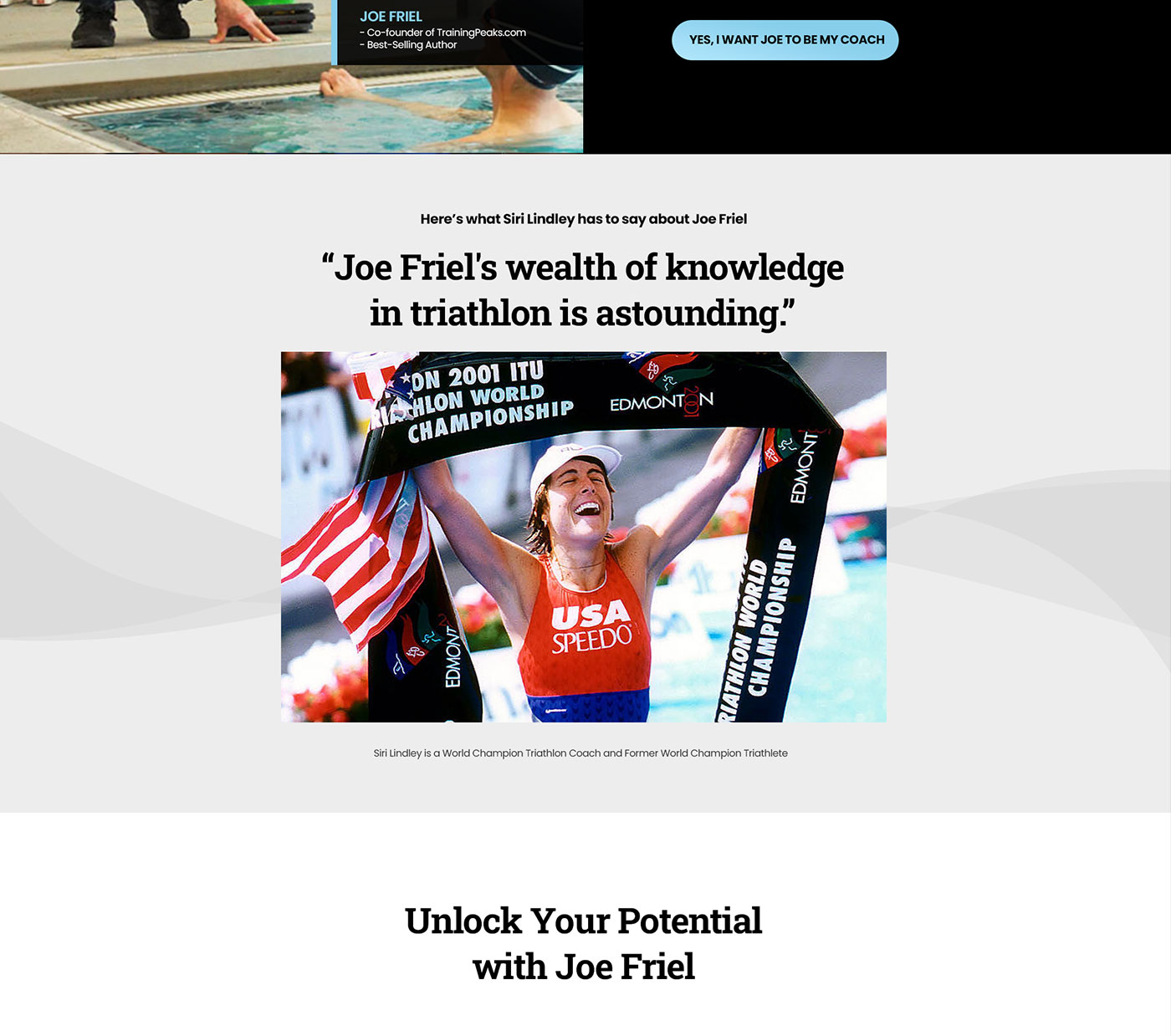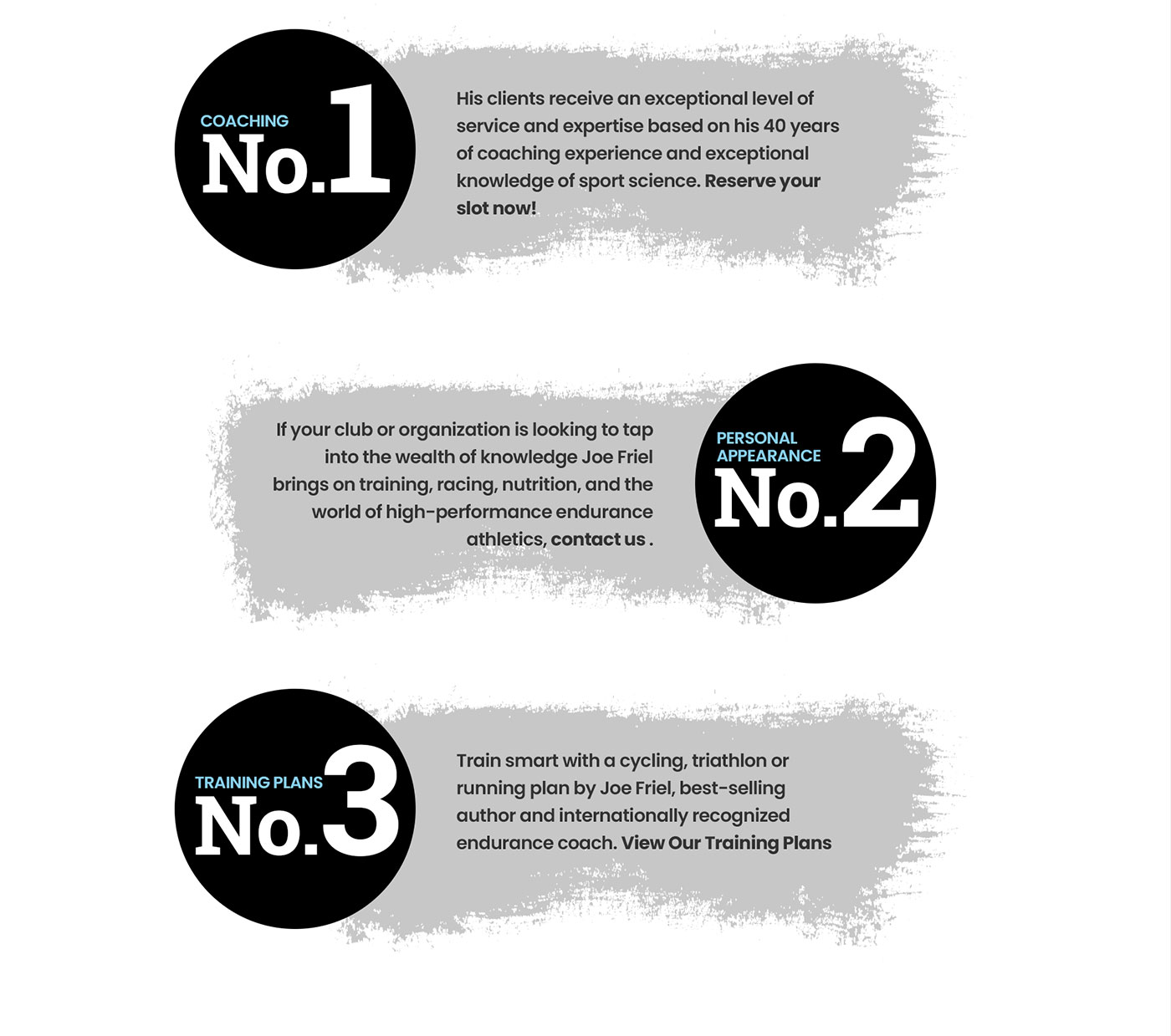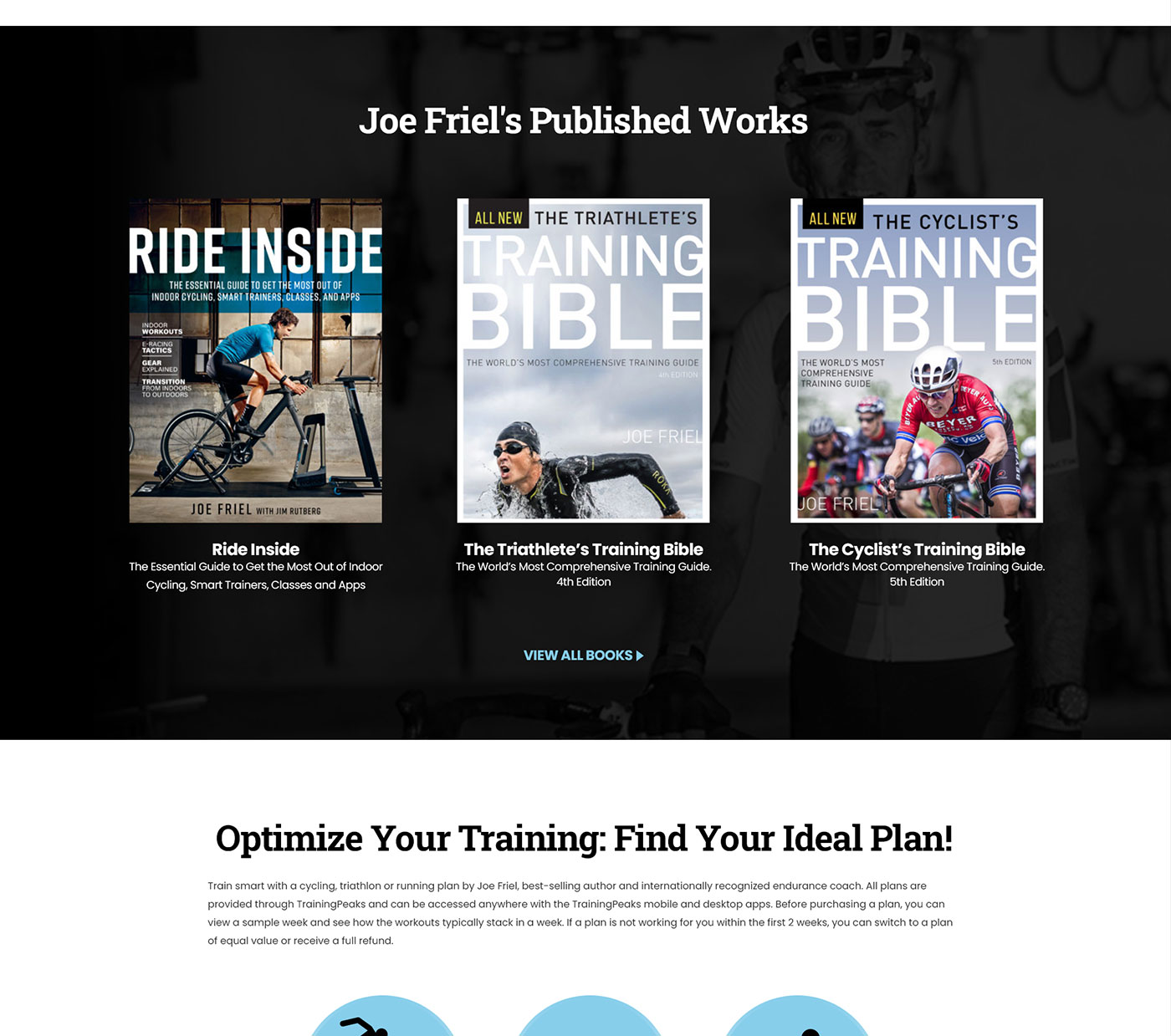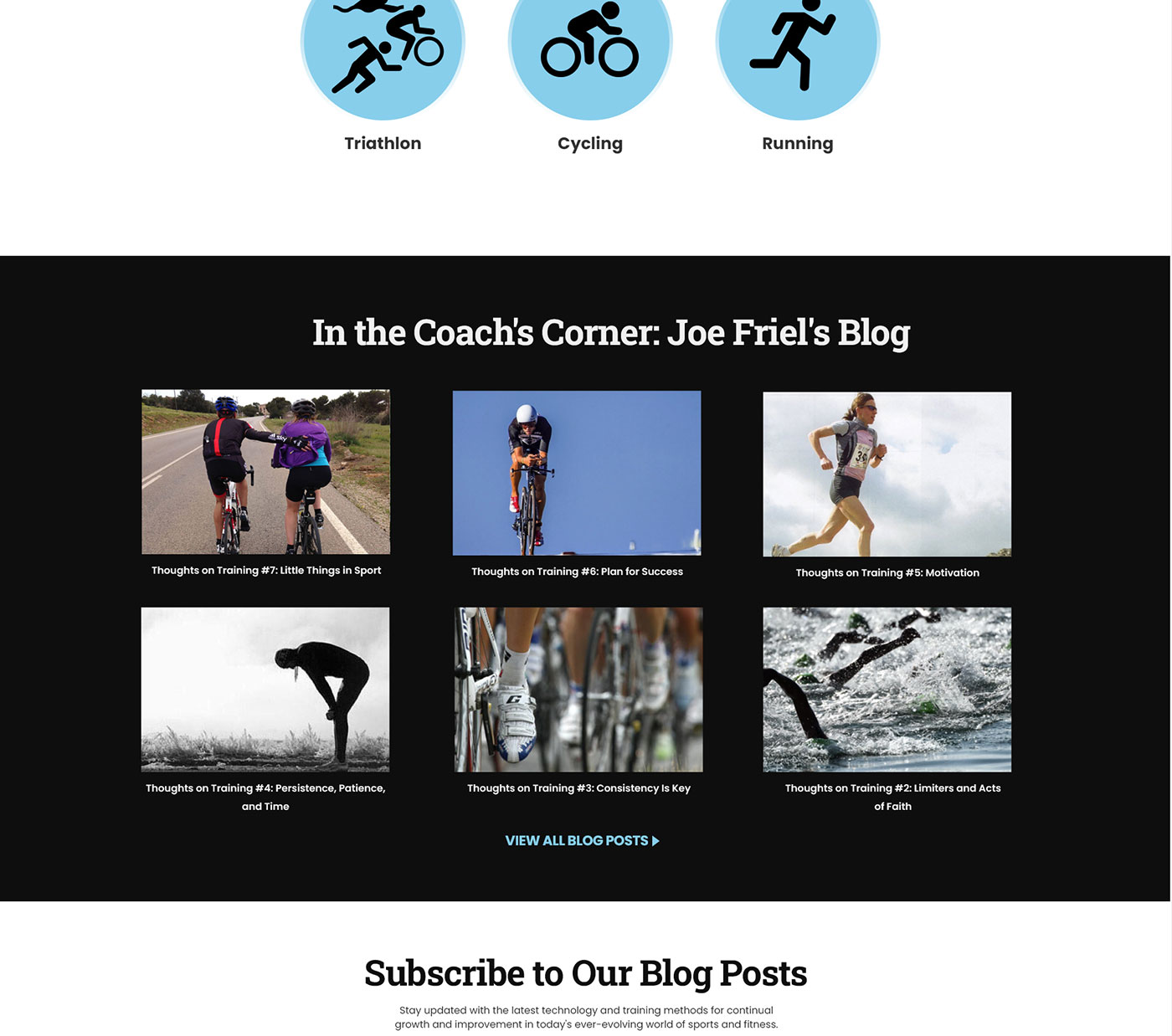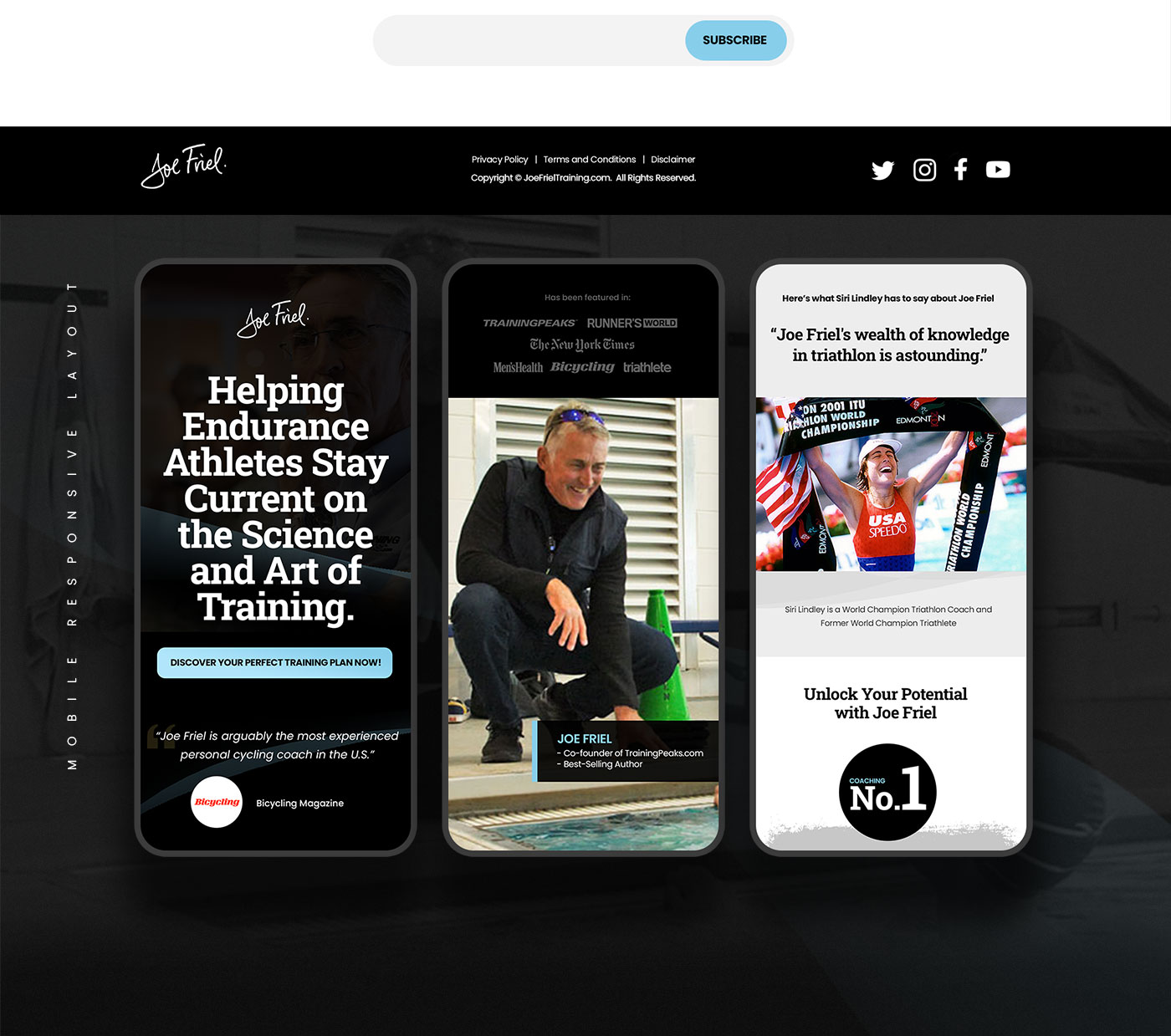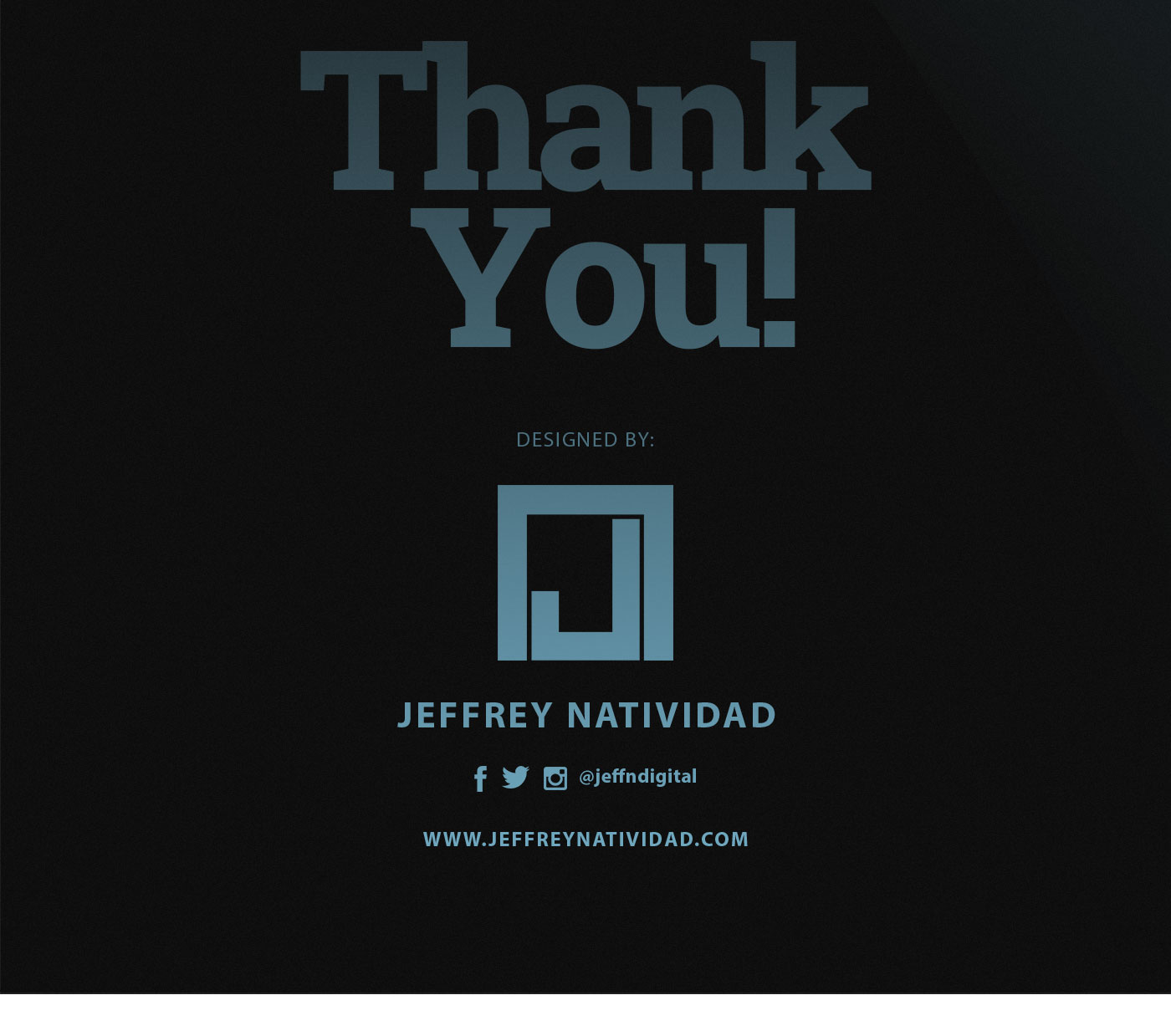 Are You Ready to Stand Out and Have Your Own Premium Landingpage that is Custom Designed for You?
Book Your FREE Strategy Call Now!